4 tags
Happy St. Totteringham's Day
You really should have finished ahead of us Spurs. If we can't consider our season a success then you MUST consider yours a failure. Shabby.
7 tags
I suspect I know the answer to this ...
… but am I the only one who feels far safer with the occassional terrorist attack than I do with the Draconian Police presence that follows?
11 tags
Harry Potter and the Tempest of Voldemort
BY JK SHAKESPEARE (but really by me) Act I, Scene ii (VOLDEMORT and BELLATRIX in a musty, dusty English mansion in a state of disrepair.) VOLDEMORT     Here cease more questions:     Thou art inclined to sleep; 'tis a good dulness,     And give it way: I know thou canst not choose.     (BELLATRIX sleeps)     Come away, servant, come. I am ready now.     Approach, my WORMTAIL, come.    ...
"Good riddance, Margaret Thatcher. I'd rather you died a long time ago, but..."
7 deadly sins. put one in my ask.
Lust: Something that I find attractive.
Pride: Something that I like about myself.
Sloth: Something that I dislike about myself.
Envy: Something I wish I was better at.
Gluttony: One of my favorite foods.
Wrath: Something that gets me angry.
Greed: Something I can't get enough of.
broken spine: Thor: God of Thunder (#1-5) The... →
brokenspinecomics: written by Jason Aaron & art by Esad Ribić Without any ado: Thor: God of Thunder is the finest entry in the Marvel Now launch. It is Thor like I've never seen him before. In fact, it is three Thors It is an old, gnarled future Thor, a Thor from the end of time, a Thor who is the last (or…
ruzz: you want to fall apart. to stop being the... →
ruzzdotorg: you want to fall apart. to stop being the switch that keeps humming through the night routing every-thing. let all those ones & zeros go. let them become dark analog night. you want to be free to fuck up. ruin shit. make mistakes. follow your heart into the darkness & cut everyone who comes close…
solitarysocialist: If I start to sing my doubts about joining my comrades on the barricades because I saw a cute girl, please shoot me as a counter-revolutionary.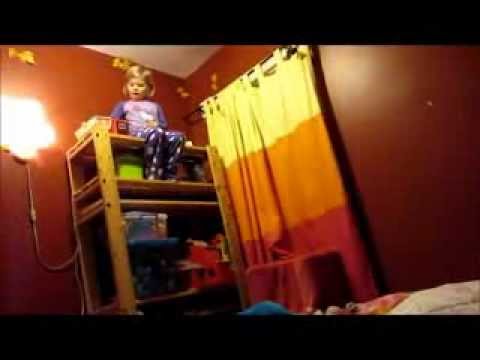 5 tags
how i felt reading The Stone Gods. i couldn't say...
I am a car in neutral with my wheels in a metal track, covered in the mud and salt and grime of the roads that scar Orbus, Planet Blue, Earth. I am dragged into position; the chemicals hit my shell. Acidic, corrosive, an unsubtle back and forth to knock loose the corruption I've picked up in my travels. The wash cares not at all about delicacy. It shoots it fine mist of torture and hustles...
3 tags
Best 5 Books I Read (or Reread) This Year (in no...
Embassytown  — Language is everything. If you don't believe it read this, China Mieville's dip into Sci-Fi. It is the story of how language shapes the way we think and perceive and act. It's not his most entertaining, but it may be his best. D'Aulaires' Book of Greek Myths — The classic introduction to the Greek Gods by the famed husband & wife team...
3 tags
merry christmas?
It's Christmas today. Nobody at my house cares, and that's not so bad. I knew it was coming, this death of Christmas. It's been in the mail for years. The gift giving has been supplanted by Pirates' Day, our floating gift day (to accomodate Erika's unpredictable nursing shifts, which falls on the 28th this year); our lack of television and our avoidance of the usual...
tea-stories asked: i can patch already-existing clothes, and i'm comfortable with a needle, but i wish i could sew well enough to make you a skirt. i think that's an awesome idea. good luck finding one. x0x
Why do my parents feel an overwhelming need to...
tea-stories: #childisthefatheroftheman Holy shit! My family did the same damn thing when I was a kid. I never got it either.
6 tags
carcassonne
you want to have a good time with your kids? carcassonne is the game for you. bronte revealed to me that the game doesn't have to be played to win — which is equally fun to do with milos, who loves to play it competitively — but it can be played to build. and so that's what she and i do. we play to better our own personal scores, and we help each other along the way. we...
4 tags
a man skirt
i've worn shorts, exclusively shorts but for the occassional pair of jeans when toboganning with the kids, for over 12 years. i want a man skirt. is there anyone out there who kicks ass at sewing? anyone out there who kicks ass at sewing who'd like to make me a skirt? i am serious. i'll even teach class in it.
i dreamt of a man beseiging an office building with enough firepower to fight off a small army. it was good.
i need this
Source: 365luckydays.blogspot.com via Liz on Pinterest
Source: sphotos.xx.fbcdn.net via Mike on Pinterest It's always snowing around here, and I am always shoveling :)
6 tags
boycott christmas
that's how i feel today. i see it making my eight year olds miserable a full month in advance, and i hate the holiday more than ever before. i want to abolish it from our lives. despite our best efforts our children can't help but desire new consumables, and that desire is like a virulent flu, so that all they can do is puke out their fears and stress over "presents."...
6 tags
Good morning, World. Today I will drive a car and pass multiple animals killed by cars, rotting on the asphalt that scars your face. I will produce at least a pound of garbage, despite my best efforts, to bury in a landfill somewhere. I will return to a heated home; I will use too much electricity; I will eat flesh; I will waste water. I will try to minimize all of these. I probably do better than...
Anonymous asked: You taught me last year and the year before. I stumbled across your blog. You are fucking awesome. I love what you are saying. You make me wish I wrote more. Is it weird to wish you were my friend? I could use a friend like you.
6 tags
For the People of Palestine
He was small for his age. Small and wispy and nothing special. He was just a boy who loved to kick the ball with his friends and play. His name was Paul. One day, while Paul was playing with his friends, they and he left his ball and ran over to the lone oak to climb and play. He was going to come back to the ball, of course he was, but he had other things to do, and surely he could do them. His...
6 tags
to be a swamp thing
I am meat. A beast of blood Who tramples Creatures of chlorophyll. I am violence. A rage machine Who murders From birth to death. I am delusion. An equivocator Who justifies The lives he ends. I am hubris. A believer in me Who knows that Else-life is mine. I am man. I am a man. I am hu-man. i am meat.
teavelo asked: Why did the chicken cross the road?
"It was a fancy thing to see, a startling thing. It was a moment of truth, too,..."
– It's Kurt Vonnegut's birthday, today. It's also Veterans Day, which is a kind of synergy because he was a veteran of World War II, a former prisoner of war, a survivor of The Battle of Bulge (as was my grandfather), a survivor of the bombing of Dresden. This Paris Review interview (or rather...
3 tags
Ask me something. Keep me busy.
cold head
After a year and a half of long hair, of pony tails, of top knots, of flooffy hair to natty hair to greasy hair to flooffy hair to natty hair to greasy hair, of 45 minute showers to condition the mess, after cycles of itchy headedness and torture, Miloš took out the scissors and started chopping, then he finished the job with the clippers, and today I am bald. It feels fucking gooooooooood.
6 tags
Brontë & Miloš watching Canada: A People's History
Brontë: This is so annoying.
Me: Why?
Miloš: Because everything is about money --
Brontë: -- Or religion!
Me: Sounds about right.
I make killer tomato soup. You should try it sometime. Seriously.